The best seasons to go to Tahiti: climate and local events not to be missed
Going to Tahiti is a dream for many travelers in search of heavenly landscapes, warmth and friendliness. In order to fully enjoy your stay on this tropical island, it is important to know the best seasons to travel to Tahiti, depending on the climate and local events not to be missed. This guide will show you the ideal times to discover the treasures of Tahiti, while taking into account your preferences in terms of weather and activities.
The climate of Tahiti
Tahiti, located in French Polynesia, enjoys a hot and humid tropical climate throughout the year. There are two main seasons depending on the weather conditions:
The dry season (April to October): This period is marked by average temperatures oscillating between 20 and 30°C, with sunny weather and trade winds blowing regularly. The climate is therefore drier and rainfall is less frequent.

The wet season (November to March): During this period, it is generally hot and humid, with temperatures above 30°C and a high probability of precipitation due to the presence of the monsoon. The days are often accompanied by thunderstorms and rain.
Best seasons to go to Tahiti according to the climate
If your priority is to enjoy sunny days and pleasant temperatures, the dry season, between April and October, will then be your best option. This period will offer the most favorable weather conditions to enjoy the beaches, the sea and the various aquatic activities that Tahiti has to offer.
On the other hand, if you are rather a fan of heat and humidity, the wet season, from November to March, could be an interesting alternative, despite the risk of rain and thunderstorms. Note, however, that the months of January and February are generally the least recommended due to their high rainfall.
Local events not to be missed
Depending on your interests, certain periods are particularly conducive to attending local events that enliven social and cultural life in Tahiti. Here are some events not to be missed:
The Heiva (July): This event is the most important in French Polynesia, bringing together for a whole month competitions in dance, singing and traditional sports. An essential experience to discover Polynesian culture.

The Hawaii Nui Va'a (November): This great sailing canoe race takes place every year between the islands of Huahine, Raiatea, Tahaa and Bora Bora. A sporting and popular event not to be missed.

The Tahiti Pearl Regatta (May): This internationally renowned regatta brings together sailboats from all over the world to challenge each other in the turquoise waters of the island. It is also a high point of the year in terms of celebrations and cultural exchanges.
In short, to make the most of your stay in Tahiti, it is recommended to favor the dry season, between April and October, which offers more pleasant climatic conditions and significant cultural events. However, if you are ready to face more capricious weather, the wet season can also have its charm, provided you avoid the months of January and February, which are particularly rainy. Whatever the period chosen, Tahiti will seduce you with its dream landscapes and its culture rich in emotions and discoveries.
Travel budget in Tahiti: what is the cost of living on the island?
Going on a trip to Tahiti, French Polynesia, is a dream for many people. However, before you fly to this paradise, it is crucial to have a precise idea of ​​the budget necessary to fully enjoy your stay. In this guide, we're going to look at the cost of living on the island, so as to help you establish a budget that suits your needs and circumstances.
The average budget per person for a stay in Tahiti
It is important to note that the budget necessary for a trip to Tahiti varies according to several factors, such as the length of stay, the accommodation chosen, the activities carried out or the restaurants frequented. In mean, a person should provide a budget around 2500 to 3000 euros for a week's holiday in French Polynesia. This amount generally includes transportation, accommodation, food and activities.
Transport cost
The first item of expenditure during a trip to Tahiti concerns transport. French Polynesia is located about 20,000 kilometers from France, which means that the cost of airfare is quite high. In mean, it costs between 1000 and 2000 euros for a round trip, depending on the time of year and the airlines available. It is advisable to book in advance to take advantage of the best rates. Among the airlines serving Tahiti, we can mention Air France, Air Tahiti Nui or french bee. Do not hesitate to compare prices on specialized sites such as Skyscanner Or Kayak.
The cost of accommodation
Accommodation is also an important part of the budget for a stay in Tahiti. The prices vary enormously according to the establishments. There are boarding houses, hotels of different categories and luxury resorts. In mean, it is necessary to count between 50 and 250 euros per night and per person, depending on the type of accommodation chosen.
The cost of food
Since French Polynesia is located far from the main production centers, food is quite expensive on the island. In mean, a person should provide a budget around 50 euros per day for meals. However, it is possible to reduce this expense by favoring snacks or trailers on the island, where you can find complete meals for ten euros. In addition, the cuisine consists mainly of fish and fruit, which are of very good quality and delicious.
The cost of tourist activities
Tahiti and French Polynesia offer a multitude of tourist activities, ranging from scuba diving and hiking to boat trips to discover nearby islands. In mean, it is necessary to count between 50 and 150 euros per activity and per person. It is therefore important to adapt your budget depending on the activities planned during the stay.
In summary, the cost of living in Tahiti is quite high, but this is compensated by the beauty and richness of the landscapes and the activities on offer. By establishing a budget adapted according to your needs and desires, it is possible to take full advantage of your stay in French Polynesia. Consider comparing transport, accommodation and activity prices to save on your trip while not sacrificing the quality of your holiday. A stay in Tahiti is an unforgettable experience that is worth the investment!
Tahiti out of season: should you avoid the months of July-August to discover the island?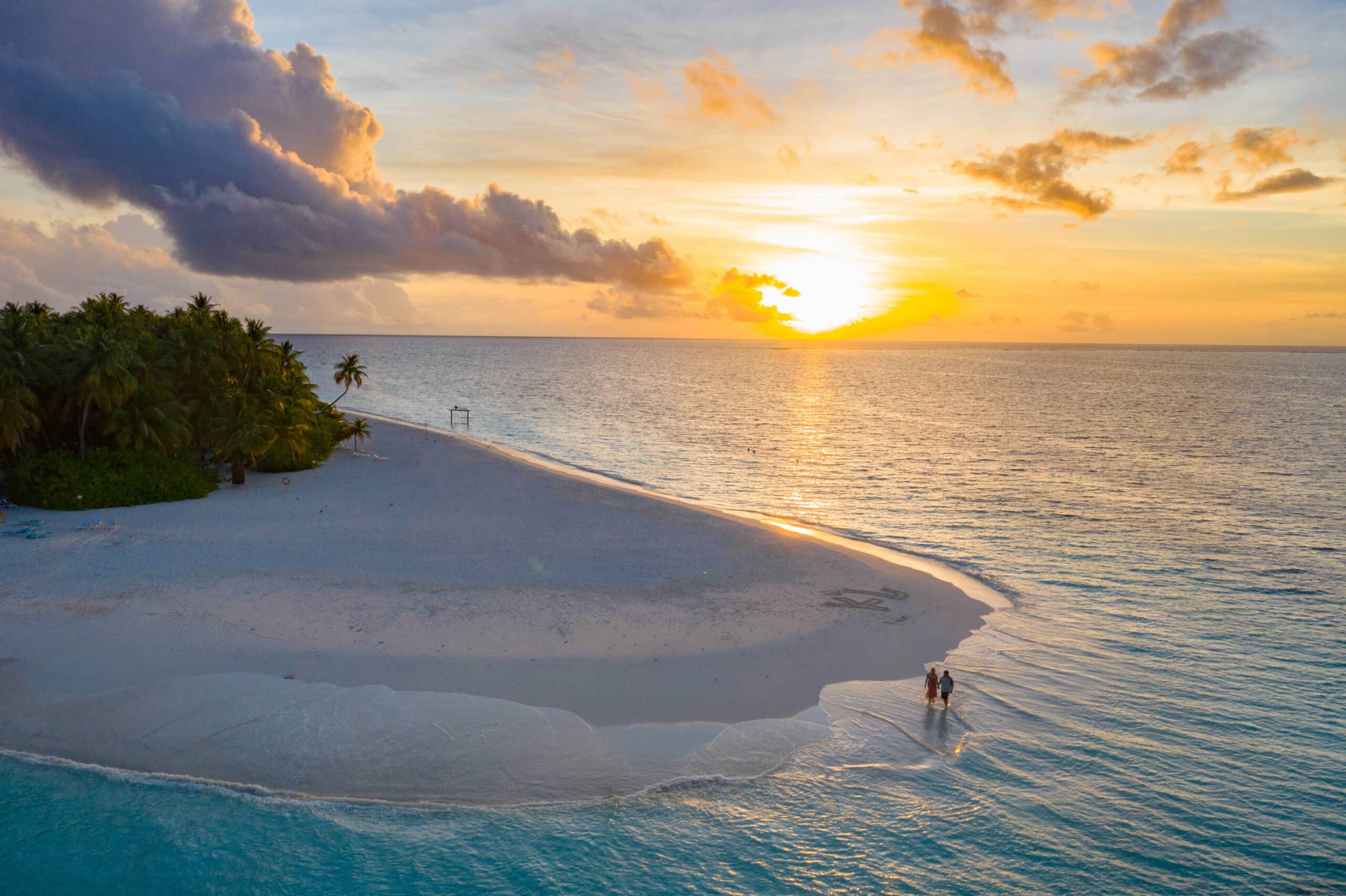 Introduction: The months of July-August in consideration
The question of whether to avoid month of July and D'august to discover Tahiti except-season interesting to study in depth. Several factors such as weather conditions, available activities and prices can influence this decision. This article offers you a detailed guide to help you make the best decision on when to visit this paradise island.
Weather conditions during the months of July and August in Tahiti
During the months of July and D'august, Tahiti experiences an average drop in temperatures and these months are considered to be the island's cool season. Temperatures during this period vary between 20°C and 28°C, which can be considered still very comfortable to enjoy the sun. However, these months also correspond to the high tourist season in Tahiti, which means that the island can be more crowded and prices for accommodation and activities can be higher.
Activities available in Tahiti during the months of July and August
Although the months of July and D'august are the peak tourist season in Tahiti, some activities may be less accessible due to weather conditions or availability of service providers. Activities that may be affected include:
– Water sports, such as scuba diving and surfing, may be less suitable due to variable weather conditions and sometimes strong waves.
– Nature hikes or mountain excursions can be made more difficult by rains and muddy paths.
However, it is important to note that these conditions are not always present and can change quickly. Many tourists nevertheless choose to visit Tahiti during these months to take advantage of the festivities that take place, such as the
Heiva-Festival
and canoe races.
Rates for accommodation and activities in Tahiti during the months of July and August
As mentioned earlier, the month of July and D'august being the high season tourist to Tahiti, prices for accommodation and activities may be higher than during the rest of the year. However, there are still deals and discounts available for travelers who book ahead, or who are willing to be flexible with their accommodation and activity choices.
In short, there is no need to avoid the months of July and August to discover Tahiti, as long as you are aware of the weather conditions, the activities available and the prices of accommodation and activities. These months also offer the opportunity to discover the island during its most prestigious cultural and sporting events. However, for those looking for a quieter, less expensive experience, it may be best to visit Tahiti outside of these months.
The unmissable islands of Polynesia: Tahiti, Bora Bora, Moorea… when to go and how to get there?
Introduction to the unmissable islands of Polynesia
French Polynesia is a paradise in the heart of Oceania, made up of more than 100 islands spread over 5 archipelagos. Among them, some islands have become must-see dream destinations for travelers and nature lovers. In this article, we will focus on the four most popular islands: Tahiti, Bora Bora, Moorea And Huahine. We'll also give you tips on when to go and how to get there.
Island of Tahiti: the queen of French Polynesia
Tahiti is the largest island in French Polynesia and the starting point for most trips to the region. It is famous for its black sand beaches, its green mountains and its bustling capital, Papeete.
When to go to Tahiti?
The best time to visit Tahiti is between May and October, during the dry season. Temperatures are pleasant, rainfall less frequent and the risk of cyclones low.
How to get to Tahiti?
There are several airlines offering flights to Tahiti, including Air Tahiti Nui, Air France And United Airlines. From France, count about 20 to 24 hours of flight with a stopover. Once you arrive at Faa'a International Airport in Papeete, you can easily reach the other islands thanks to domestic flights operated by Air Tahiti.
Bora Bora Island: the jewel of the Pacific
Bora Bora is undoubtedly the star of French Polynesia, often considered one of the most beautiful islands in the world. It is renowned for its turquoise lagoon, luxurious over-water bungalows and majestic Mount Otemanu.
When to go to Bora Bora?
The best time to travel to Bora Bora is also between May and October. The temperatures are ideal for enjoying the beaches and water activities.
How to get to Bora Bora?
To join Bora Bora, you will first need to land at Tahiti. Then take an inter-island flight with Air Tahiti (about 50 minutes). Once there, boat shuttles will take you to the various hotels and resorts.
Island of Moorea: a tropical Eden
The island of Moorea, located just 17 km from Tahiti, is renowned for its spectacular beauty, rugged mountains and picturesque bays. It is ideal for lovers of hiking, scuba diving and lazing on the beaches.
When to go to Moorea?
As for Tahiti and Bora Bora, prefer the period from May to October to take full advantage of Moorea.
How to get to Moorea?
From Tahiti, you have two options to join Moorea : the plane (10 minutes flight with Air Tahiti) or the ferry (Aremiti Or Terevau, about 30 minutes crossing).
Island of Huahine: a haven of peace
Finally, Huahine, nicknamed the wild island, is a real hidden treasure of French Polynesia. Less touristy than its neighbours, it seduces with its preserved landscapes, its white sand beaches and its archaeological sites.
When to go to Huahine?
The ideal time to discover Huahine is also between May and October, with pleasant temperatures and a less humid climate.
How to get to Huahine?
The island of Huahine is accessible by plane from Tahiti with Air Tahiti (about 40 minutes flight).
In conclusion, French Polynesia is a dream destination that offers a multitude of islands and experiences to discover. To take full advantage of Tahiti, Bora Bora, Moorea And Huahine, plan your trip between May and October and do not hesitate to combine several islands during your stay. Have a good trip !
Practical advice for your trip to Tahiti: visa, health, language, culture and Polynesian tradition
Introduction to Tahiti and French Polynesia
French Polynesia is a group of islands located in Oceania, including Tahiti, one of the most popular tourist destinations in the world. Heavenly view, dream beaches, cultural and traditional richness, Polynesia offers an unforgettable experience to its visitors. Before setting out to explore these islands, it is essential to follow some practical advice concerning the visa, health, language and Polynesian culture.
Visa and entry formalities in French Polynesia
Before leaving for Tahiti and French Polynesia, it is important to check whether a visa is required for your nationality. Nationals of many countries, including the European Union, generally do not need a visa for a stay of less than 90 days. However, it is essential to inquire with the competent French embassy or consulate for your country of residence.
In general, to enter French Polynesia, you will just need to present:
– A valid passport for the duration of your stay;
– A return plane ticket;
– Evidence of sufficient funds to cover expenses during the trip;
– Proof of accommodation (hotel reservation, invitation from a local resident, etc.).
Health and precautions to take in Polynesia
To preserve your health during your trip to Polynesia, here are some tips and precautions to take into account:
– Vaccinations: make sure you are up to date with basic vaccinations (diphtheria-tetanus-poliomyelitis), as well as those against hepatitis A and B, and typhoid;
– Malaria: French Polynesia is considered an area with a low risk of malaria transmission, so it is not necessary to take antimalarial treatment. However, using mosquito repellent is highly recommended;
– Sun protection: don't forget to pack high factor sunscreen, as well as sunglasses and a hat, as the sun can be very intense in these islands.
Language and communication in French Polynesia
In French Polynesia, two languages ​​are official: French and Tahitian. French is spoken by the majority of the population, while Tahitian is mainly used in the outer islands. To facilitate communication with the locals during your stay, it is useful to learn some basic words and phrases in Tahitian, such as "Ia ora na" (hello), "Mauruuru" (thank you) or "Nana" (goodbye) .
Polynesian culture and traditions
Respect for Polynesian culture and traditions is essential during your stay in Tahiti and the other islands of the country. Here are some tips to ensure you have a smooth experience with the locals:
– Dress decently, especially when visiting villages or sacred places;
– Take off your shoes before entering a home;
– Do not refuse fruit offerings or other gifts made to you, as this may be perceived as a lack of respect;
– Take part in local activities, such as traditional dancing (oru) or the preparation of local dishes (Tahitian raw fish), in order to immerse yourself in Polynesian culture.
By following these few practical tips, you will ensure a trip rich in discoveries and unforgettable encounters in French Polynesia.
Responsible tourism in Tahiti: how to preserve the environment and support local communities?
Responsible tourism in Tahiti: how to preserve the environment and support local communities?
Responsible tourism is an approach to minimizing environmental impact and supporting local communities while providing an authentic and enriching experience for visitors. Tahiti, in French Polynesia, is a dream destination for many vacationers, but it also faces environmental and social challenges. This article explores the various ways in which tourism can be managed responsibly in Tahiti, helping to preserve the environment and supporting local communities.
Choose eco-responsible accommodation and activities
One of the fundamental principles of responsible tourism is to minimize the environmental footprint and support the local economy. In Tahiti, you can choose to stay in eco-responsible accommodations such as local guesthouses, ecolodges or hotels committed to sustainable practices. These accommodations often have a "zero waste" approach, use renewable energy sources, promote biodiversity and buy local products to support local businesses.
Likewise, favor outdoor activities that respect the environment.environment, such as hiking, kayaking, responsible scuba diving or whale watching with an operator who respects marine fauna and flora.
Participate in the protection of the environment
As a responsible traveler, you can also actively contribute to the preservation of theenvironment Polynesian by participating in conservation or beach cleaning projects. For example, the
Te ora environmental center
, located in Moorea, offers workshops and programs focused on coral reef protection and nature conservation awareness.
In addition, be sure to respect the local fauna and flora during your activities and not to disturb the fragile ecosystem of the region. This includes not collecting shells, corals or other seascape features, and in particular not feeding wildlife.
Respect local culture and traditions
THE responsible tourism in Tahiti also means being respectful of Polynesian customs and traditions, which are deeply rooted in the lives of the locals. Learn about local culture, religion and practices, take part in cultural workshops or watch traditional dance and song performances.
When visiting, also be sure to follow local rules, including those regarding appropriate dress and respectful behavior in public.
Support local businesses and products
Promoting the local economy is one of the key principles of responsible tourism. In Tahiti, opt for local markets, restaurants and businesses rather than international chains. This not only supports businesses local, but also to discover culinary specialties and artisanal products unique to the region.
Also, when buying souvenirs or items for yourself or as a gift, choose locally and ethically made items. The Papeete market, for example, is a great place to find authentic handicrafts.
THE responsible tourism in Tahiti promotes the protection ofenvironment and community support local in French Polynesia. As a traveler, you have an essential role to play in minimizing your impact on the destination and helping to preserve the natural beauty and unique culture of the archipelago. By choosing eco-friendly accommodations and activities, participating in conservation projects and supporting local businesses, you can fully enjoy your stay while leaving a positive imprint on Tahiti and its people.